08 Sep 2013
British National Lottery scam from Mr. Fred Peters
A new version  of the British National Lottery scam!
Hereby some older versions of the same thing:
http://stopmailscam.com/?s=National+Lottery
Pls. delete the mail and do not be tempted to reply to it at all!

Delete this email and do not send them any of your personal details!
In general when you suspect the email could come from a scammer:
Do not reply, delete the e-mail immediately!

Never ever give any personal data, information out via e-mail to anybody!

Do not click on any embedded links in the mail!

Do not attempt to open any attached documents!

If you accidentally opened an attachment make sure you run a virus check and a spyware check on your computer immediately!
Here is the link to the best freeware we know.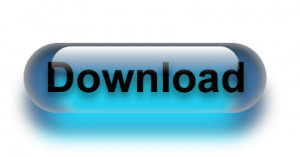 http://lavasoft.com/products/ad_aware_free.php
Ad-Aware is a Free Antivirus+ combines the legendary Anti-spyware with a super fast, free Antivirus. It now features download protection (blocks malicious files before being written to disk), sandboxing (keeps unknown apps running in a virtual environment) and advanced detection – it's our most powerful free antivirus yet.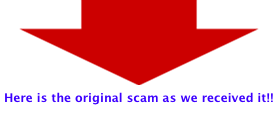 The British National Lottery

P O Box 1010

3b Olympic Way, Sefton Business Park,

Aintree, Liverpool , L30 1RD

(Customer Services)Ref: UK/9420X2/68

Batch: 074/05/ZY369

Ticket number:56475600545 188

Lucky Numbers: 05,06,17,20,28,42(Bonus33)WINNING NOTIFICATION:We wish to congratulate and inform you on the selection of cash prize

#1,000,000.00 (British Pounds) held on the 26th August 2013

in London Uk.The selection process was carried out through random

selection in Our computerized email selection system (ess) from a

database of over 250,000 email addresses drawn from which you were

selected. And Your e-mail address attached to ticket number:

56475600545 188 with Serial number 5368/02 drew the lucky numbers:

05, 06, 17, 20, 28, 42 (Bonus 33) ,which subsequently won you the

lottery in the 1st category i.e match 5 plus bonus.

You have therefore been approvad to claim a total sum of 1 Million
Pounds,(One Million Pounds) in cash credited to fileKTU/ 9023118308/03.
This is from a total cash prize of 1000,000 Million Pounds,shared
amongst the (4)lucky winners in this category i.e Match 6 plus bonus.
For due processing of your winning claim,please contact the
FIDUCIARY AGENT Information Officer Mr. Fred Peters who has been
assigned to assist you. You are to contact him with the following
details for the release of your winnings.

Agent Name: Mr. Fred Peters
Tel:+447031989477
+447031963824
Email: mr.fredpeter38@yahoo.co.uk

Contact him, please provide him with the following Requirements below:

Claims Requirements:
1.Name in full———————-
2.Address—————————
3.Nationality———————–
4.Age——————————-
5.Occupation————————
6.Sex ——————————
7.Phone/Fax————————-
8.Present Country——————-

If you do not contact your claims agent within 5 working days of this
Notification, your winnings would be revoked. Winners are advised to
keep their winning details/information from the public to avoid
Fraudulent claim (IMPORTANT) pending the prize claim by Winner.

*Winner under the age of 18 are automatically disqualified. *Staff of
the British Lottery are not to partake in this Lottery.

Accept my hearty congratulations once again!

Regards
Mrs. Stella Ellis
(Group Coordinator
Note that you are not to reply to this E-mail,please contact your
claimsofficer directly to start the processing of your claims
application form.