25 Mai 2013
Nigerian SCAM from Mr. Cham Tao Soon UOB Bank, Singapore
Another interesting story: a bank officer in Singapore tries to use your identity to pay out money from a former Jugoslavian War veteran! Although it is a well written story it is a scam! Do not email them your personal details!
We did some research on Cham Tao Soon, hereby what we found on Google:
http://stopmailscam.com/?p=902
In general when you suspect the email could come from a scammer:
Do not reply, delete the e-mail immediately!

Never ever give any personal data, information out via e-mail to anybody!

Do not click on any embedded links in the mail!

Do not attempt to open any attached documents!

If you accidentally opened an attachment make sure you run a virus check and a spyware check on your computer immediately!
Here is the link to the best freeware we know.
http://lavasoft.com/products/ad_aware_free.php
Ad-Aware is a Free Antivirus+ combines the legendary Anti-spyware with a super fast, free Antivirus. It now features download protection (blocks malicious files before being written to disk), sandboxing (keeps unknown apps running in a virtual environment) and advanced detection – it's our most powerful free antivirus yet.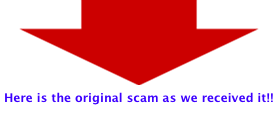 From: Cham Tao Soon <tcham19@dishmail.net>
Date: 13. Mai 2013 11:55:23 MESZ
To:
Subject:[UOB-X1H]
Please find a copy of my project in PDF, below:
As I have already introduced myself, I am Mr. Cham Tao Soon, Chairman Audit
Committee of UOB Bank, Singapore. I have a secured business proposal for you;
Before the plane crash of Macedonia's President and his aides on February 26th,
2004, our client, Mr. Dimka Ilkovska-Boskovic, who was a member of President
Boris Trajkovski's cabinet advisers, and also a business man, made a numbered
fixed deposit for 18 calendar months, with a value of €105,000,000.00 EUR (One
Hundred & Five Million Euros Only) in my branch. You can visit this website
below:
http://www.mia.com.mk/default.aspx?vId=70607031&lId=2www.idividi.com.mk/Futurama/Nauka/423659/
After further investigation, it was discovered that Mr. Dimka Ilkovska-Boskovic
did not declare any next of kin in his official documentations including the paper
works of his bank deposit. And he also confided in me the last time he was at my
office that no one knew of his deposit in my bank. So, €105,000,000.00 EUR is
still lying in my bank, and no one will ever come forward to claim it. What
bothers me most is that according to the laws of this country at the expiration of
Nine (9) years, the funds will be reverted to the ownership of the Singapore
Government if nobody comes forward to claim the funds.
Against this backdrop, my suggestion to you is that I will like you as a foreigner
to stand as the next of kin to Mr. Dimka Ilkovska-Boskovic, so that you will be
able to claim the funds in question.
WHAT IS TO BE DONE:
I want you to know that I have had everything planned out so that we shall
come out successful. I have contacted a will & probate attorney that will prepare
the necessary legal documents that will back you up as the next of kin/business
associate to Mr. Dimka Ilkovska-Boskovic, all that is required from you at this
stage is for you to provide me with your Full Names and Address so that the
attorney can commence his job. After you have been made the next of kin, the
attorney will also file in for claims on your behalf and secure the necessary
approval and letter of probate in your favor for the move of the entire funds to a
security/finance company or an offshore bank account that will be opened by
you.
There is no risk involved at all in the matter, as we are going to adopt a legalized
method and the attorney will prepare all necessary legal documents. Please
endeavor to observe utmost discretion in all matters concerning this issue. Once
the funds have been transferred to your nominated bank account, we shall share
in the ratio of 60% for me and 40% for you. Should you be interested, please
send me the following information below:
(i) Full Names
(ii) Current Residential Address
(iii) Country of Origin
(iv) Direct Telephone Contact
On Sun, May 12, 2013 at 7:10 PM, ‪<webmaster@xxx>‬ wrote:
Hi,
Really??
What is this all about?
Istvan
On May 12, 2013, at 9:08 AM, Cham Tao Soon wrote:
Greetings.
I am Cham Tao Soon audit chairman UOB Bank Singapore, I have a project for you in the tune of One Hundred & Five Million EUR,reply for info.