31 Mrz 2014
Are You Dead Or Alive..Pls,Urgent Reply Needed
Pleasre respond if your Alive OR DEAD!…. nice try, and we'll give you 15 million USD
Please detele the email and do not be tempeted to relpy ot it at all!

Delete this email and do not send them any of your personal details!
In general when you suspect the email could come from a scammer:
Do not reply, delete the e-mail immediately!
Never ever give any personal data, information out via e-mail to anybody!
Do not click on any embedded links in the mail!
Do not attempt to open any attached documents!
If you accidentally opened an attachment make sure you run a virus check and a spyware check on your computer immediately!
Here is the link to the best freeware we know.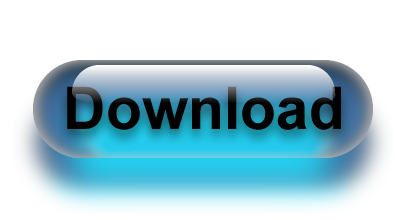 http://lavasoft.com/products/ad_aware_free.php
Ad-Aware is a Free Antivirus+ combines the legendary Anti-spyware with a super fast, free Antivirus. It now features download protection (blocks malicious files before being written to disk), sandboxing (keeps unknown apps running in a virtual environment) and advanced detection – it's our most powerful free antivirus yet.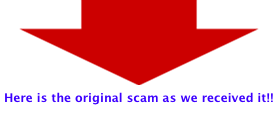 Von: "DR.BAN KI MOON" <dr.ban@ban.com>
Datum: 28. März 2014 12:03:36 MEZ
An: undisclosed-recipients:;
Betreff: *** Spam *** Attn:Sir/Madam….Are You Dead Or Alive..Pls,Urgent Reply Needed
Antwort an: dr.ban@darkmark.com
Dear Beneficiary,
The U.S.A Government and World Bank And United Nations Organization Official Has Approved to pay you part payment of your contract/Inheritance Fund payment Valued at USD$15.5m in conjunction with British Government.
This decision was made last week. With this development, a woman by name (Elmer R. Kibler ) came to our office with an application stating that you gave her the power of attorney to be the beneficiary of your outstanding contract/Inheritance/award funds. She made us to believe that you are dead and that she is your next of kin. We got your email address and decided to send an email through this address hoping to find out if you are dead or alive and also to find out if you at any time gave this woman the power of attorney to represent you.
Please let us know also if you are aware that we are almost ready to transfer part payment  of your outstanding funds to her nominated bank account stated below:
TLC Federal Credit Union
1625North Coast Highway
Newport, Oregon 97365
Account Number 10015548
Routing Number 3233276304
Beneficiary: Elmer R. Kibler
If you are not aware of the above instruction, do respond to this email immediately(dr.ban@darkmark.com)So I will Direct you and give you the Contact of our payment Centre which is INDEPENDENT & FINANCIAL TRUST GROUP.
For immediate transfer of your funds be informed that you are not allowed to correspond or contact any person or office with respect to this transfer other than this office, you are required to Re- send your information so that we can reconfirm that your still alive as following below this is to enable us make necessary arrangement of  your  payment through our payment Bank,Independent & Financial Trust Group.
You are advice to contact the payment Bank immediately on this contact information below.
PAYMENT BANK:INDEPENDENT & FINANCIAL TRUST GROUP.
MANAGING DIRECTOR:MR JOHN STONE
PHONE:+234-8107892921
E-MAIL:independentfinancialtrustbank@accountant.com
This is the information needed below.
1.Full Name:
2.Residential Address:
3.Age:
4.Sex:
5.Mobil Tel:
6.Occupation:
7.Country Of Residence:
8.Nationality:
9.Amount Won:
10.Alternative Email :
Yours Sincerely,
Dr.Ban Ki Moon.