21 Jul 2014
Someone did not talk the full payment for a contracted work so we have 55.5 Million USD, to share with you!!!
Please detele the email and do not be tempeted to relpy ot it at all!

Delete this email and do not send them any of your personal details!
In general when you suspect the email could come from a scammer:
Do not reply, delete the e-mail immediately!
Never ever give any personal data, information out via e-mail to anybody!
Do not click on any embedded links in the mail!
Do not attempt to open any attached documents!
If you accidentally opened an attachment make sure you run a virus check and a spyware check on your computer immediately!
Here is the link to the best freeware we know.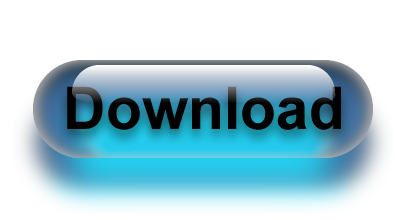 http://lavasoft.com/products/ad_aware_free.php
Ad-Aware is a Free Antivirus+ combines the legendary Anti-spyware with a super fast, free Antivirus. It now features download protection (blocks malicious files before being written to disk), sandboxing (keeps unknown apps running in a virtual environment) and advanced detection – it's our most powerful free antivirus yet.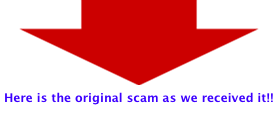 Von: "Zaher AbdulKarrem."<ducaf@ducaf.com.br>
Datum: 15. Juli 2014 21:29:29 MESZ
An: webmaster@stopscammail.com
Betreff: *** Spam *** Beneficiary
Antwort an: <zaherabkarrem@yandex.com>
Dear Sir
With much sincerity of purpose, I make this contract with you after
satisfactory information we gathered from the Chamber of Commerce here in
Iraq.
I am a private staff for Haider J. Hamza a Senior Accountant back in my country with various influence at the Ministry of oil; I believe my proposal will interest you.
My boss have decided and instruct me to contact you secretly in view of transferring the sum of US$55.5M [Fifty Five Million Five Hundred Thousand United States Dollars] only to your Company or Personal Account through the remittance banks used by our country scattered all over the western countries and some A-list banks in Asia.
However total confidential and legal arrangement requires to be smoothly executed to have funds either transferred or as to be determine by factors as our communication progresses.
This particular funds is projected from an over invoiced contracted award to a foreign company who has long been paid and the over invoice remains dormant for many years now.
Since the completion and payment has far exceed the period of six years; the constitution allows my principal to use his discretion and his candid returns in the past was turn in for personal gains by far superiors, hence he intend doing something for himself this time.
As persons under government pay roll, it is indicting to openly take possession of such funds which is where your assistance as the foreign contactor is highly required.
Among others; my principal we ensure :
Payment approval from relevant offices for the release of the contract sum in favour of your Personal / Company details.
You are expected to furnish us with necessary details such as:
Your personal name in full.
Name and Address of your Company.
Proof of tax paid in your country for a minimum period of 1yr. (Personal tax payment  proof or company tax payment proof) is acceptable.
The sharing mode as proposed by my principal is 35% for your company and 65% for him
I anxiously wait to hear from you.
Zaher AbdulKarrem.
email: zaherabkarrem@yandex.com