30 Jun 2014
ARRESTED, INTERNATIONAL POLICE
A stop scam mail fan dropped by and share this scam with us. We appreciate all the help we can get!
Please detele the email and do not be tempeted to relpy ot it at all!

Delete this email and do not send them any of your personal details!
In general when you suspect the email could come from a scammer:
Do not reply, delete the e-mail immediately!
Never ever give any personal data, information out via e-mail to anybody!
Do not click on any embedded links in the mail!
Do not attempt to open any attached documents!
If you accidentally opened an attachment make sure you run a virus check and a spyware check on your computer immediately!
Here is the link to the best freeware we know.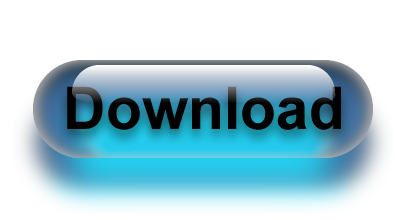 http://lavasoft.com/products/ad_aware_free.php
Ad-Aware is a Free Antivirus+ combines the legendary Anti-spyware with a super fast, free Antivirus. It now features download protection (blocks malicious files before being written to disk), sandboxing (keeps unknown apps running in a virtual environment) and advanced detection – it's our most powerful free antivirus yet.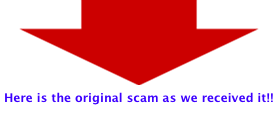 INTERNATIONAL POLICE
MOHAMMED YESUFU
To jmandingo2020@gmail.com, jmscwolfe32@gmail.com, jnrogers96@gmail.com
Jun 23 at 3:39 PM
INTERNATIONAL POLICE
(INTERPOL)
RC-32657, HEATTHROW INTERNATIONAL AIRPORT COMMAND,
BENIN REPUBLIC CONTACT US ON THIS
EMAIL: (interpoolpolice@yahoo.com)
WE ARE PROUD OF OUR IMAGE AND OUR PRAYER IS TO GOD GIVE US MORE KNOWLEDGE FOR OUR DUTY, GOD BLESS INTERPOL.
ATTN:
WE GUESS WE HAVE BEEN LENIENT ENOUGH IN SEEING YOU THROUGH CLAIMING YOUR ALLOCATED FUND APPROVED IN YOUR NAME BY THE UNITED-NATION WHICH MAKES US ASSUMED THAT IT IS DUE TO THIS LENIENT ATTITUDE OF OURS TOWARDS YOU IS THE MEASURE REASON WHY YOU ARE TAKEN THIS COMMITTEE FOR GRANTED. NOW THE BENIN GOVERNMENT AND THE UNITED-NATION ARE TAKEN ACTION AGAINST US FOR NEGLIGENCE IN COMPLETING WITH THE DELIVERY OF YOUR FUNDS SINCE WE EARLIER STAND AGAINST THE NATION OF APPROVING THE CANCELLATION OF THIS SAID FUND WHEN THIS ISSUE WAS BEEN BROUGHT TO OUR DESK.
FOR YOUR INFORMATION IN THE ATTACHED FILE IS THE ARREST WA RANT GIVEN TO THIS COMMITTEE BY THE U.S. MAGISTRATE JUDGE TO APPREHEND AND PRESENT YOU TO THE NEAREST MAGISTRATE COURT IF YOU FAIL TO SEND THE FEE NEEDED TO COMPLETE WITH THIS EXERCISE WHICH HAS BEEN COMMENCE OVER THE CLAIM OF YOUR FUNDS WITHIN TODAY BEING 23/01/2014 TILL NEXT TOMORROW 25/06/2014. FAILING TO COMPLY WITH THIS DIRECTIVE YOU SHOULDN'T BE EMBARRASSED TO ACCEPT OUR AGENT AT YOUR ADDRESS WITH PROPER ACTION OF ARREST AGAINST YOU.
TO AVOID THAT, YOU ARE INSTRUCTED AS A MATTER OF URGENT TO GET BACK TO US WITH THE MONEY GRAM PAYMENT BLOW INSTRUCTION
RECEIVERS :KIZITO OMABALA
COUNTRY : BENIN REPUBLIC
CITY : COTONOU
POSTAL CODE; 00229
TEST QUESTION : HOW LONG ?
TEST ANSWER : 2 DAYS
AMOUT : $68
REF#.. ………………………….
DO NOT FORGET TO SEND TO US THE PAYMENT INFORMATION IMMEDIATELY YOU HAVE SEND THE MONEY.
THANKS AND GOD BLESS
INTERPOL REGIONAL OFFICE BENIN REPLY US THROUGH THIS CONTACT EMAIL: (interpoolpolice@yahoo.com)
OFFICE IN CHARGE; SUPP. MOHAMMED YESUFU