30 Jun 2014
STAYS BLESS.JAMES COMEY THE NEW DIRECTOR FBI
A stop scam mail fan dropped by and share this scam with us. We appreciate all the help we can get!
Please detele the email and do not be tempeted to relpy ot it at all!

Delete this email and do not send them any of your personal details!
In general when you suspect the email could come from a scammer:
Do not reply, delete the e-mail immediately!
Never ever give any personal data, information out via e-mail to anybody!
Do not click on any embedded links in the mail!
Do not attempt to open any attached documents!
If you accidentally opened an attachment make sure you run a virus check and a spyware check on your computer immediately!
Here is the link to the best freeware we know.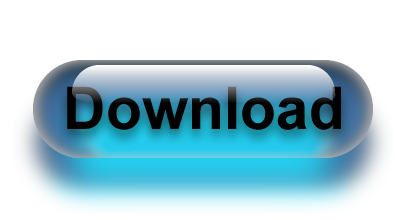 http://lavasoft.com/products/ad_aware_free.php
Ad-Aware is a Free Antivirus+ combines the legendary Anti-spyware with a super fast, free Antivirus. It now features download protection (blocks malicious files before being written to disk), sandboxing (keeps unknown apps running in a virtual environment) and advanced detection – it's our most powerful free antivirus yet.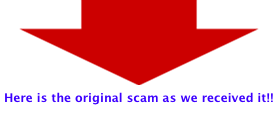 STAYS BLESS.JAMES COMEY THE NEW DIRECTOR FBI
SPECIAL AGENT, III
To Me
Jun 24 at 3:47 AM
18HOURS TIME
JOE COMEY Senior Office Department
Federal Bureau Of Investigation FBI.WASHINGTON DC
I am sorry for the late reply i was not feeling good all this while
due to office stress but everything is ok now due to i followed my
doctor advice and stayed out of office for two days. I resumed office
some hours back and i received update from Mr. Andrew Hill he told me
There will be an International Flight today by 9pm and Mr.
Andrew Hill will act as your diplomat and deliver the package to you
which will take only 18 hours to get the package delivered.
Note: The package you will receive contain a Visa Credit Card which
contain $20 Million usd ,Master Credit Card which contain $200,000 and
a verified cashier check worth $3 Million usd with the required
security document which was made in your name as the sole owner and it
also include the security pin you will use to transact with both
credit cards.
The sum of $55 is required to enable Mr.samuel okonkwo get a
diplomatic package seal with tag or else the International Airport
customs will not allow him
to board the flight with the package and this diplomatic package seal
with tag will be made in your name as the owner of the package.
There is no much time left and the fee need to be paid today to enable
him board tonight flight and it will take 18 hours to get the package
delivered to you.Send the $55 charge fee and get your package
delivered within 18 hours and this will be the only fee and last fee
required from you toward this transaction.
USE THE DETAILS BELOW TO SEND THE $55 VIA WESTERN UNION.
RECEIVE NAME……….Peter Okeche
COUNTRY ……….. BENIN REPUBLIC
CITY …………….COTONOU
TEXT QUESTION:……..GOD
ANSWER:………BLESS
AMOUNT:……$55.00
MTCN ……………………….
SENDER NAME…………….
SENDER ADDRESS……………
AWAIT YOUR REPLY AND THE
REQUIRED PAYMENT CONFIRMATION DETAILS..
STAYS BLESS.JAMES COMEY THE NEW DIRECTOR FBI
SPECIAL AGENT, III
fbidirector150@yahoo.fr