25 Apr 2014
BANK OF AMERICA CORPORATE CENTER WITH THE TRANSACTIO​N CODE EA2948-910​.
Sent it by a fellow Scam email hater Thanks!
Please detele the email and do not be tempeted to relpy ot it at all!

Delete this email and do not send them any of your personal details!
In general when you suspect the email could come from a scammer:
Do not reply, delete the e-mail immediately!
Never ever give any personal data, information out via e-mail to anybody!
Do not click on any embedded links in the mail!
Do not attempt to open any attached documents!
If you accidentally opened an attachment make sure you run a virus check and a spyware check on your computer immediately!
Here is the link to the best freeware we know.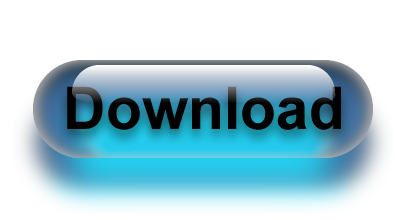 http://lavasoft.com/products/ad_aware_free.php
Ad-Aware is a Free Antivirus+ combines the legendary Anti-spyware with a super fast, free Antivirus. It now features download protection (blocks malicious files before being written to disk), sandboxing (keeps unknown apps running in a virtual environment) and advanced detection – it's our most powerful free antivirus yet.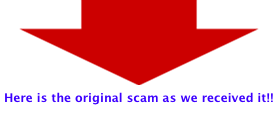 BANK OF AMERICA CORPORATE CENTER
Anti-Terrorist and Monetary Crimes Division
FBI Headquarters in Washington, D.C.
Federal Bureau of Investigation
J. Edgar Hoover Building
Washington, D.C. 20535-0001
Attn: Beneficiary.
This is to Officially inform you that it has come to our notice and we have thoroughly completed an Investigation with the help of our Intelligence Monitoring Network System that you legally won the sum of $800,000.00 USD from the Bank of America Online Balloting System, which was held at the Bank of America Corporate Center in Charlotte, NC. During our investigation we discovered that your e-mail was one of the 8 Lucky Addresses in this New Year Balloting Program that won the money. Your Winnings have been deposited at the Bank of America (Bank Address: 1375 N Citrus Ave, Covina, CA 91722) and the Bank have been authorized to pay you via a Certified Cashier's Check drawn from the Bank of America.
I wish to congratulate you on your winnings; your email address was among those chosen during the Bank of America Online balloting from the new Java-based software that randomly selects email addresses from the web from which winners are selected.Normally, it will take up to 4 business days for a Bank of America Check to be cleared, cashed and remitted into your account by another local bank. We have successfully notified the banks on your behalf that funds are to be drawn from our registered bank (Bank of America) so as to enable you cash the check instantly without any delay, henceforth the stated amount of $800,000.00 USD has been deposited with our bank, Bank Of America in COVINA, CALIFORNIA.
We have completed this investigation and you are hereby approved to receive the certified cashier's check into your personal account as we have verified the entire transaction to be Safe and 100% risk free, due to the fact that the funds is with Bank Of America you will be required to settle the following bills directly to the Bank of America Agent in-charge of this transaction whom is located in Covina, California, United States of America. According to the directives, you are required to pay for the following -
(1) Deposit Fee's (Fee's paid to setup a new account for the beneficiary by the Bank of America)
(2) Courier Delivery Fee (Fee paid to deliver the check through dhl delivery to your designated address)
(3) Insurance Fee (This is the fee paid by bank to insure the check before been deposited at the bank to avoid any deduction)
The total amount for everything is $950.00 (Nine Hundred and Fifty-US Dollars). We have tried our possible best to indicate that this $950.00 should be deducted from your winning prize but we found out that the funds have already been insured and deposited at Bank Of America, Centralia, Washington and cannot be accessed by anyone apart from you the beneficiary, therefore you will be required to pay the required fee's to the Agent in-charge of this transaction via Western Union Money Transfer Or Money Gram.
In order to proceed with this transaction, you will be required to contact the agent in-charge (Mr Javed Farooq) via e-mail.
Kindly look below to find appropriate contact information:
Contact Agent Name: Mr Javed Farooq (Senior Personal Banker)
E-mail Address:(j_farooq1@yahoo.com)
Bank of America: 1375 N Citrus Ave, Covina, CA 91722.
You will also be required to e-mail him with the following information:
FULL NAME:
ADDRESS:
CITY:
STATE:
ZIP CODE:
DIRECT CONTACT NUMBER:
OCCUPATION:
ANY FORM OF IDENTITY:
You will also be required to request Western Union details on how to send the required $950.00 in order to immediately deliver your Funds of $800,000.00 USD via Certified Cashier's Check drawn from Bank Of America, also include the following transaction code in order for him to immediately identify this transaction : EA2948-910.
This letter will serve as proof that the Federal Bureau Of Investigation is authorizing you to pay the required $950.00 ONLY to Mr .DORMAN JOEL via information in which he shall send to you, if you do not receive your winning prize of $800,000.00 we shall be held responsible for the loss and this shall invite a penalty of $8,000 which will be made PAYABLE ONLY to you (The Winner).
Due to the confidentiality of this matter, I decided to contact you privately to avoid imposters.
Please find below an authorized signature which has been signed by the FBI Director- Robert Mueller, also below is the FBI NSB (National Security).
ONCE AGAIN CONGRATULATIONS.
FBI Director
Robert Mueller