09 Jun 2014
RE:THANK GOD I'VE FOUND YOU !!!
Hey you ignored my last set of emails, and I completed my other financial transaction ok, but i still want to give YOU millions!
Please detele the email and do not be tempeted to relpy ot it at all!

Delete this email and do not send them any of your personal details!
In general when you suspect the email could come from a scammer:
Do not reply, delete the e-mail immediately!
Never ever give any personal data, information out via e-mail to anybody!
Do not click on any embedded links in the mail!
Do not attempt to open any attached documents!
If you accidentally opened an attachment make sure you run a virus check and a spyware check on your computer immediately!
Here is the link to the best freeware we know.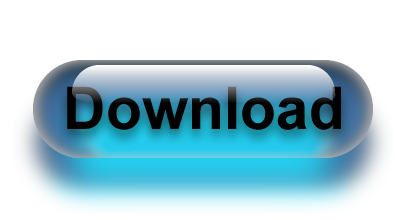 http://lavasoft.com/products/ad_aware_free.php
Ad-Aware is a Free Antivirus+ combines the legendary Anti-spyware with a super fast, free Antivirus. It now features download protection (blocks malicious files before being written to disk), sandboxing (keeps unknown apps running in a virtual environment) and advanced detection – it's our most powerful free antivirus yet.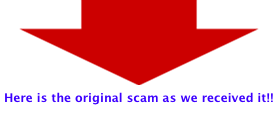 From: "Mrs. Jessica Wilfred." <sales@ellingtonpcb.com>
Subject: *** Spam *** RE:THANK GOD I'VE FOUND YOU !!!
Date: 8 Jun 2014 10:04:22 GMT+2
To: Undisclosed recipients:;
Reply-To: <bernard_hills101@yahoo.com.hk>
Dear Friend ,
How are you today? Hope all is well with you and your family? I hope this mail meets you in a perfect condition. You may not understand why this mail came to you. But if you do not remember me, you might have received an email from me in the past regarding a multi-million-dollar business proposal which we never concluded.
I am using this opportunity to inform you that the multi-million-dollar business has been concluded with another person who financed it to a logical conclusion. I thank you for you're great effort to our unfinished transfer of fund into your account due to one reason or the other best known to you.But I want to inform you that I have successfully transferred the fund out of the bank to my new partner's account in London that was capable of assisting me in this great venture.
Due to your effort, sincerity, courage and trustworthiness you showed during the course of the transaction I want to compensate you and show my gratitude to you with the sum of $850,000.00. I have left an international certified bank draft for you worth $850,000.00 cashable anywhere in the world.
My dear friend I will like you to contact my secretary: Mr.BERNARD HILL, for the collection of this international certified bank draft. I have authorized him to release the international certified bank draft to you as soon as you contact him regarding this issue.
At the moment, I am very busy here because of the investment projects which myself and the new partner are having at hand. Please I will like you to acceptthis token with good faith as this is from the bottom of my heart. Also comply with R. BERNARD HILL so that he will send the draft to you without any delay,
Contact him on the below contact information:
CONTACT: MR.BERNARD HILL
ADDRESS: No 4 cooperation drive dolphins Lagos-Nigeria
EMAIL :bernard_hills101@yahoo.com.hk
PHONE NUMBER:011-234-809-535-9663
Therefore, you should send him your full Name and telephone number/your address where you want him to send the draft to you.
Thanks and God bless you and your family,hope to hear from you soon.
Mrs. Jessica Wilfred.
CONTACT MY SECRETARY

bernard_hills101@yahoo.com.hk)