25 Apr 2014
DID YOU RECEIVE MY MESSAGE
The Nigerian national petroleum co-operation want to give me 25% of 11 million USD, Why can't they just give me oil….
Please detele the email and do not be tempeted to relpy ot it at all!

Delete this email and do not send them any of your personal details!
In general when you suspect the email could come from a scammer:
Do not reply, delete the e-mail immediately!
Never ever give any personal data, information out via e-mail to anybody!
Do not click on any embedded links in the mail!
Do not attempt to open any attached documents!
If you accidentally opened an attachment make sure you run a virus check and a spyware check on your computer immediately!
Here is the link to the best freeware we know.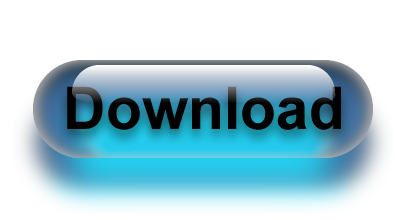 http://lavasoft.com/products/ad_aware_free.php
Ad-Aware is a Free Antivirus+ combines the legendary Anti-spyware with a super fast, free Antivirus. It now features download protection (blocks malicious files before being written to disk), sandboxing (keeps unknown apps running in a virtual environment) and advanced detection – it's our most powerful free antivirus yet.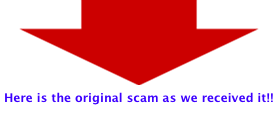 Von: Bani <bani.davidson@cerratex.com.ar>
An: banidavidson@yahoo.in
Betreff: URGENT ATTENTION!!!
Dear Sir
I am member of the contract review committee of the Nigerian national petroleum co-operation which is in charge of managing and supervising the disbursement of oil sales revenues for the Nigerian government which covers payment to foreign and local contractors who has executed contracts for our country. The revenue under our control runs into several hundred of millions of dollars monthly. My self and other colleagues in the (NNPC) are currently in need of a foreign partner with whose bank account we shall transfer the sum of eleven million United States dollars United States Dollars ($11m).
I got your contact through a trade exhibition from somebody but due to the nature of this transaction I did not disclose to the person the reason why I need your contact.
In my country the poor is getting poorer every day by day and rich is getting richer the politicians and those holding top position in the government office are using their influence position to embezzle large sum of million dollars to foreign account abroad.For me, I have not stolen the money from anyone because the other people that took the whole money did not face any problems, If you are capable of receiving the funds, do let me know immediately
This $11 Million , i am talking about  dose not belong to any body so it is not an individual money, also it is not a personal money i see noting wrong in clamming this money because if this money is not claim it will be send back to the government treasury account.
This fund resulted from an over-invoiced contract awarded by us under the budget allocation by the federal government of Nigeria through the ministry of finance awarded contracts estimated to the tune of $17 Million while Myself and other colleagues in the (NNPC) submitted receipt for the tune of $28 million we over increase or inflate the amount to $28 Million to the Nigerian National Petroleum Co-operation (NNPC) as a joint venture with a foreign partner, Alveco oil of which the said contract have been implemented and carried out with a total amount of $17 Million The contract was executed,commissioned and the contractor was paid his actual cost of $17 million leaving behind the balance of $11 Million the excess contract funds of $11 Million this amount is what we want to transfer to your account and we have already credited or deposited it in a security account here in Nigeria without a beneficiary name Anonymous), to avoid trace.
However we can not be directly connected to this money, because i am still in the service working by virtue of our position as civil servants and members of the (NNPC), we cannot acquire this fund in our name. This is because as top civil servants, we are not allowed by law of the land to own or operate foreign bank accounts outside our country for now.
Meanwhile, if however you are not interested or capable to handle the business then, you can help me quietly to look for a reliable and honest person who may be capable enough and fit to provide either an existing bank account or to setup a new Bank account immediately to receive this ($11 MILLION)?
Like i said, an empty bank account can serve to receive this money, as long as you or the person will remain honest to me till the end of this important business trusting in you and believing in God that you will never let me down either now or in future
The $11 Million Dollars has been laying waste but I don't want to retire from the service without transferring the funds to a foreign account to enable me share the proceeds with the receiver. my colleagues and myself have made arrangements as to how the $11 Million will be shared; 25% for you, 65% for us 10% for tax as may be required by your government.
Please get back to me if you are interested and capable to handle this project I shall intimate you on what to do when I hear your confirmation and acceptance. If you are capable of being my trusted associate, do declare your consent to me.
Davidson Bani