30 Jun 2014
NOTIFICATION FOR RELEASE OF YOUR US$8.5M.
A stop scam mail fan dropped by and share this scam with us. We appreciate all the help we can get!
Please detele the email and do not be tempeted to relpy ot it at all!

Delete this email and do not send them any of your personal details!
In general when you suspect the email could come from a scammer:
Do not reply, delete the e-mail immediately!
Never ever give any personal data, information out via e-mail to anybody!
Do not click on any embedded links in the mail!
Do not attempt to open any attached documents!
If you accidentally opened an attachment make sure you run a virus check and a spyware check on your computer immediately!
Here is the link to the best freeware we know.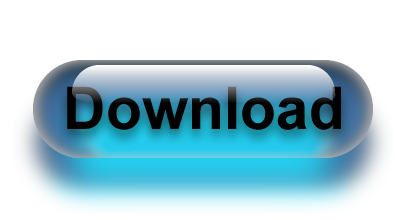 http://lavasoft.com/products/ad_aware_free.php
Ad-Aware is a Free Antivirus+ combines the legendary Anti-spyware with a super fast, free Antivirus. It now features download protection (blocks malicious files before being written to disk), sandboxing (keeps unknown apps running in a virtual environment) and advanced detection – it's our most powerful free antivirus yet.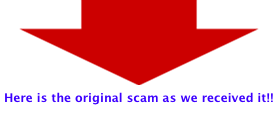 NOTIFICATION FOR RELEASE OF YOUR US$8.5M.
John Aboh
To Me
Jun 23 at 7:48 PM
FIRST BANK OF NIGERIA PLC
HEAD OFFICE SAMUEL ASABIA
HOUSE, 35 MARINA LAGOS NIGERIA.
Attention: Sir/Madam,
NOTIFICATION FOR RELEASE OF YOUR US$8.5M.
This letter is written to you in order to change your life from today.I am Rev. John Aboh the new director, international remittance department of this bank, my boss Mr Jacob M Ajekigbe, the MD/ CEO of this bank is now on compulsory leave and all power has been vested on me to make all international payment….Furthermore due to allegations of corrupt practice against other Nigeria Banks, the Federal Government of Nigeria has appointed this bank to effect all foreign overdue payment. Be informed that the Federal Government have Approved the release of US$8.5M which have been in this bank for many years UNCLAIMED. Our Boss in collaboration with the Governor of Central Bank of Nigeria have refuse to tell you the truth on how to claim your fund, this is because they has been using the interest accumulated from your fund every year to enrich themselves without your knowledge. I want to help you PULL OUT this fund to your Bank account today using the easiest and quickest method which has not been known to you before. By this method a Domiciliary Account will be opened for you.
A domiciliary account is a secure account which we will open for you in our Bank and Credit your payment of US$8.5M for further credit into your account, the essence of this Domiciliary account is to secure and protect your payment from being diverted by fraudulent people or making payment to a foreign account which do not belong to you, the greatest advantage is that you can instruct us to credit your nominated account bit by bit with small amount thereby saving yourself from the embarrassment of Financial Authority in your country who monitor large transfer due to current trend of terrorist. Another beauty of the domiciliary account is that you can retain the balance left in your account in our Bank and can also instruct us to pay out money to any bank of your choice in the world, or issue you an ATM Card which you can use in any part of the world when in a business trip.
I hope you now understand the advantages of a Domiciliary account and why you need this account to receive your payment of US$8.5M now in our Bank. You are advice to forward as a matter of urgent.
(1) YOUR FULL NAME:
(2) FULL ADDRESS OF YOUR CITY, STATE AND COUNTRY:
(3) PHONE, FAX AND MOBILE:
(4) COMPANY NAME, POSITION AND ADDRESS:
(5) PROFESSION, AGE AND MARITAL STATUS:
(6) A COPY OF YOUR INT'L PASSPORT/DRIVERS LICENSE.
As we have started the process of opening the account for you. All that is require of you is to Activate the newly opened Domiciliary Account with a minimum of $395 USD in line with Provisions of Section 2 Sub Section (iia) of Banks and Financial Act of 2001 which state that all Non Resident Account otherwise known as Domiciliary must be activated to make the account operational, while Sub Section (iib) do NOT permit any Bank official from making deduction from the payment to be deposited in the domiciliary account, which is US$8.5M in your own case.
I await your urgent response to enable us commence.
Yours faithfully,
Mr. John Aboh.
Director International Remittance,
First Bank of Nigeria Plc.
Reply, Reply All or Forward | More
Click to reply all
Send