30 Jun 2014
Inspector General of fraud International Central Bureau of Investigation (CBI)
A stop scam mail fan dropped by and share this scam with us. We appreciate all the help we can get!
Please detele the email and do not be tempeted to relpy ot it at all!

Delete this email and do not send them any of your personal details!
In general when you suspect the email could come from a scammer:
Do not reply, delete the e-mail immediately!
Never ever give any personal data, information out via e-mail to anybody!
Do not click on any embedded links in the mail!
Do not attempt to open any attached documents!
If you accidentally opened an attachment make sure you run a virus check and a spyware check on your computer immediately!
Here is the link to the best freeware we know.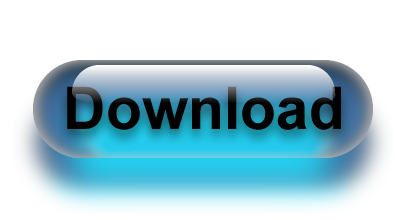 http://lavasoft.com/products/ad_aware_free.php
Ad-Aware is a Free Antivirus+ combines the legendary Anti-spyware with a super fast, free Antivirus. It now features download protection (blocks malicious files before being written to disk), sandboxing (keeps unknown apps running in a virtual environment) and advanced detection – it's our most powerful free antivirus yet.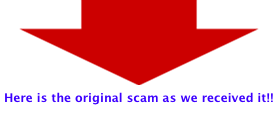 Inspector General of fraud International
Inspector General
To Me
Jun 24 at 4:40 AM
Director · Sh. Ranjit Sinha
Inspector General of fraud International Central Bureau of Investigation (CBI)
FROM INTERNATIONAL HEADQUARTER Central Bureau of Investigation (CBI).
Attention: Beneficiary You are welcome to desk of Sh. Ranjit Sinha Central Bureau of Investigation (CBI) Unit Benin, Working together towards a corruption-free world by promoting and defending integrity, justice and the rule of law' Mission statement of the International Anti-Corruption Academy, We cover Africa,s Countries. You have been reported today from DHL delivering courier department.
This is official notice to you that your consignment which was sent for you over a couple of months now was returned back to Benin, after report received from ( FBI ) Washington DC Capital of United States of America, I know that you have been waiting for the arrival of your Consignment for months now, it is unfortunate that it was returned back, incase if anyone might be contacting you via phone or email.:
We need your absolute co-operation right now because, your package box worth total amount of $15.5,00000,00,is right now in custody of Central Bureau of Investigation (CBI) benin. Due to Corruption undermines political, social and economic stability. It threatens security and damages trust and public confidence in systems which affect people's daily lives. Although corruption frequently occurs at local or national level, its consequences are global; its hidden costs immense.
And information we get from Terry Whyte III delivery company man stated that he missed your location also stated you are now dead and even explained that you entered into an agreement with your families, to help them receive your consignment. As the world's largest Central Bureau of Investigation (CBI) organization, is taking its place at the forefront of the fight against corruption. after we received the report from (FBI) we decided to call the consignment back to our custody just to find out the truth behind it.
The Interpol Police Group of Experts on Corruption (IGEC) aims to develop and implement new initiatives to further law enforcement's efficiency in the fight against corruption. It is a multi-disciplinary group with members from all regions of the world, co-coordinating and harmonizing different national and regional approach. The International Anti-Corruption Academy will be the world's first educational institute dedicated to fight corruption. It will allow law enforcement professionals and others to learn from the world's foremost authorities in anti-corruption training, research and investigation.
In view of this development, you are requested to confirm to us if you are alive and also furnish us with your full names, postage address and telephone numbers to enable us deliver this consignment to your door step by Central Bureau of Investigation (CBI) Immunity, We have 106 member Countries. Created in 1923, it facilitates cross-border Police co-operation, and supports and assists all organizations, authorities and services whose mission is to prevent or combat International Crime.
CIBI aims to facilitate International Police Force co-operation even where diplomatic relations do not exist between particular Countries. Action is taken within 72hours the limits of existing laws in different Countries and in the spirit of the Universal Declaration of Human Rights. Interpol constitution prohibits any intervention or activities of a political, military, religious or racial character. Interpol in Leadership the President of Central Bureau of Investigation (CBI) and the Secretary General work closely together in providing strong leadership and direction to the Organization.
Central Bureau of Investigation (CBI), in partnership with the Stars Initiative, is working towards the recovery and return of stolen assets. This project allows Interpol to actively engage national law enforcement bodies in co-ordinate efforts to trace, seize, confiscate and return public funds to victims.
Meanwhile, the demurrage your consignment has accumulated so far since it back into our custody is total amount of $99.00 and I am advising you to be fast in all your action to avoid more demurrages. Be rest assured that upon receipt of the above information with the fee of $99.00.dollar, we will proceed in delivering your consignment which will be accompanied by our delegate. For security reasons Endeavour to indicate this (CODE NUMBER) (IN/XXL14160) this code shows that you are the rightful owner of the consignment box.
Below Central Bureau of Investigation (CBI) officer name where you should send he money.
Receiver Name. John Udeh
Country. Benin
City . Cotonou
Test Question..: God
Answer. The Creator
Amount Usd$99.00
Sender Full Name……
M t c n/Reference Number:…………
Thanks
Director · Sh. Ranjit Sinha
Inspector General of fraud International
Central Bureau of Investigation (CBI)
4857554@admin.in.th