17 Jun 2014
We are the IMF but we only send monies via diplomatic courrier in cash to your Door please tell us where you live!!!
Please detele the email and do not be tempeted to relpy ot it at all!

Delete this email and do not send them any of your personal details!
In general when you suspect the email could come from a scammer:
Do not reply, delete the e-mail immediately!
Never ever give any personal data, information out via e-mail to anybody!
Do not click on any embedded links in the mail!
Do not attempt to open any attached documents!
If you accidentally opened an attachment make sure you run a virus check and a spyware check on your computer immediately!
Here is the link to the best freeware we know.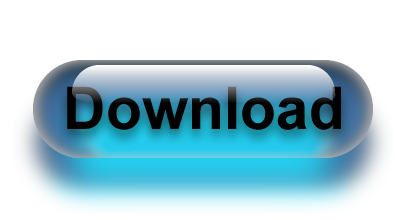 http://lavasoft.com/products/ad_aware_free.php
Ad-Aware is a Free Antivirus+ combines the legendary Anti-spyware with a super fast, free Antivirus. It now features download protection (blocks malicious files before being written to disk), sandboxing (keeps unknown apps running in a virtual environment) and advanced detection – it's our most powerful free antivirus yet.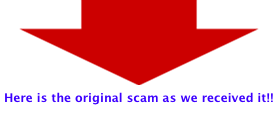 Von: "Nana Mbutu" <elmarie@qbcon.com>
Datum: 15. Juni 2014 00:37:17 MESZ
An: Recipients Undisclosed recipients:;
Betreff: *** Spam *** ATTENTION PLEASE
Antwort an: nanambutu30@gmail.com
UNITED NATIONS (/IMF ASSISTED PROGRAMME)
DIRECTORATE OF INTERNATIONAL PAYMENT AND TRANSFERS,
United Kingdom.
Tel: +44-741-8478-102
IRREVOCABLE RELEASE OF YOUR PAYMENT VIA CASH DELIVERY.
I am Barr: Nana Mbutu, the newly appointed director general in charge of approving & releasing all owed yet unpaid foreign
payments and also the special adviser to the United-Nation.
I am delighted to inform you that the contract/Inheritance panel of the UN, which just concluded it's seating in London
just released your (E-mail Id & Name) among the currently approved beneficiaries who are to benefit 100% from
this very diplomatic 2nd quarter payment of the year. This panel was primarily delegated to investigate  all genuinely owed
debts and claims as it has been over due.
At this moment, I wish to use this medium of communication to inform you that for the time being the (UN) has completely
stopped further payment through bank to bank transfer, Atm Card, Bank Draft or Check Payment due to numerous
petitions received from the united states home-land security, the FBI, IMF and other financial and security agencies to UK
Government against our banks on wrong payment and diversion of innocent beneficiaries owed funds to a different account.
In this regards, I am going to use my good office now to send your approved part-payment in the tune of $7M (Seven million
United States Dollars) only by cash to you via a diplomatic courrier to your door step. I will personally secure every
needed documents as the newly appointed lawyer representing the (UN) office here in London. All these will be done
perfectly only on the condition that you will give me 10% of the funds.
All you need to do now upon your acceptance of my condition, is to send to me the following: Your full name, Home address
where the consignment will be delivered, Telephone numbers, Your means of identification, either passport or drivers's
licence.
Please, I need your urgent reply via my email address: mbutunana@gmail.com
Respectfully Yours in-service,
Barrister. Nana Mbutu.
Tel: +44-741-8478-102